CNC Router Educational Sector - CNC Educational Machines
| | |
| --- | --- |
| | Techno CNC Systems Educational Sector offers high speed, affordable industrial quality CNC Routers and CNC Plasmas and NEW CNC Laser machines in a wide range of sizes with work areas available from 12" x 12" to 5' x 10'. All machines offer endless STEM opportunities. Every machine is installed and supported by local Techno CNC Systems representatives to ensure a successful startup. Call today to get your CNC machining program off to the right start! |
| | |
| --- | --- |
| Click on the CNC Router below to learn more about it's capabilities and performance characteristics. | |

Interviewing John Marquez of Fresno City College
A Devoted Manufacturing Student Learning and Succeeding with a Techno CNC Router
"Our Techno CNC router is the focus of our entire class." 

"The CNC made it so easy… anybody could do it!"

"Everything about our Techno CNC is PERFECT."

 

- John Marquez, student at Fresno City College

CLICK TO READ HIS ENTIRE STORY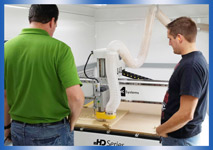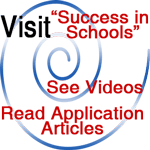 Techno CNC's routers, plasma cutters and laser equipment make it easy and exciting for educators to prepare students for the technical manufacturing jobs of tomorrow. Students meet modern manufacturing challenges face to face, turning design concepts into reality on Techno's latest industrial equipment.
View the Techno CNC Product Catalog Our CNC routers, CNC plasma cutters and CNC laser machines are perfect for classrooms, easy to learn and operate, and are used in industry manufacturing. We provide superior technical support FREE for the life of our machines.
| | |
| --- | --- |
| Watch Routing a Spider | Download Drawing by |
| | |
| Material used is Sintra | Clicking on above Image |




Copyright © Techno CNC Systems, LLC. All rights reserved.